"New Updates: Improved functionality and features!"
🤩Hi, we are happy to announce our latest updates on the platform. We have 4 news:
🔵 Before, it was necessary to indicate the target in each push, pop, and inpage separately. Now, in order to speed up and make the management process easier, we have moved the targeting option "outside" from each push/pop/inpage: now you configure the target ONCE in the "Target Group".
If you need to change a target, you change it in a separate group or create a new one. Yes, you can have as many Target Groups as you need.
For everyone who already had created monetization tools, we automatically created Target Groups and linked them to pushes/ pops/ inpages.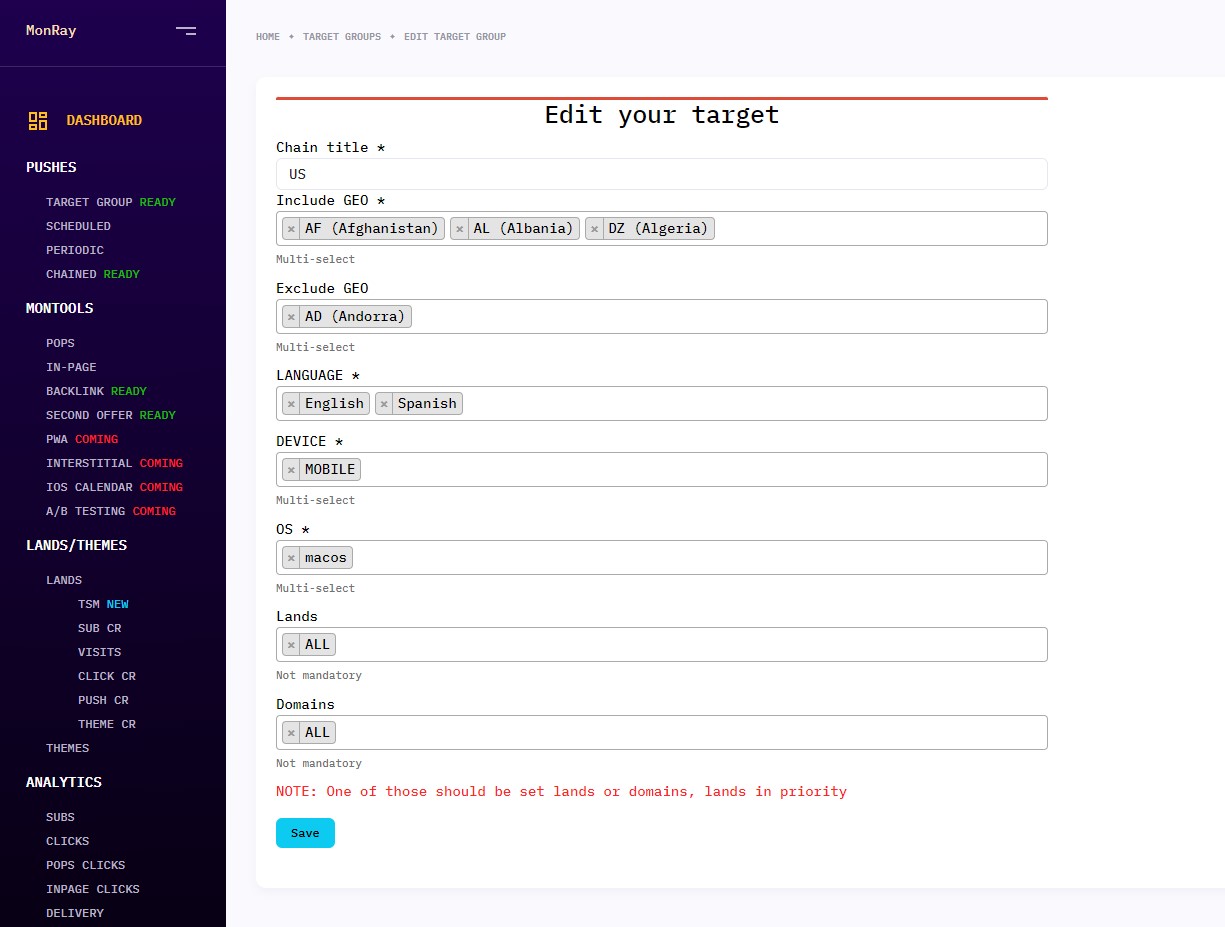 🔵Now targeting is available for POPs and IN-PAGEs: GEO, Device, OS, Language, Domain, and Landing. Create a new target group if it does not exist. Next, during the creation of new in-pages or pops, select the desired target group. Pushes, pops, and in-pages can be added to the same target group.
🔵 "Chained Pushes". Now you can create scheduled and timed unique pushes with different creatives and messages for your specific audience. Example,
1st message: Hey sweety
2nd message (a minute after sending the 1st): why not answering
3rd message (in 30 sec after sending the 2nd): i'm missing you…
And so on. You can create up to 10 messages in a chain today.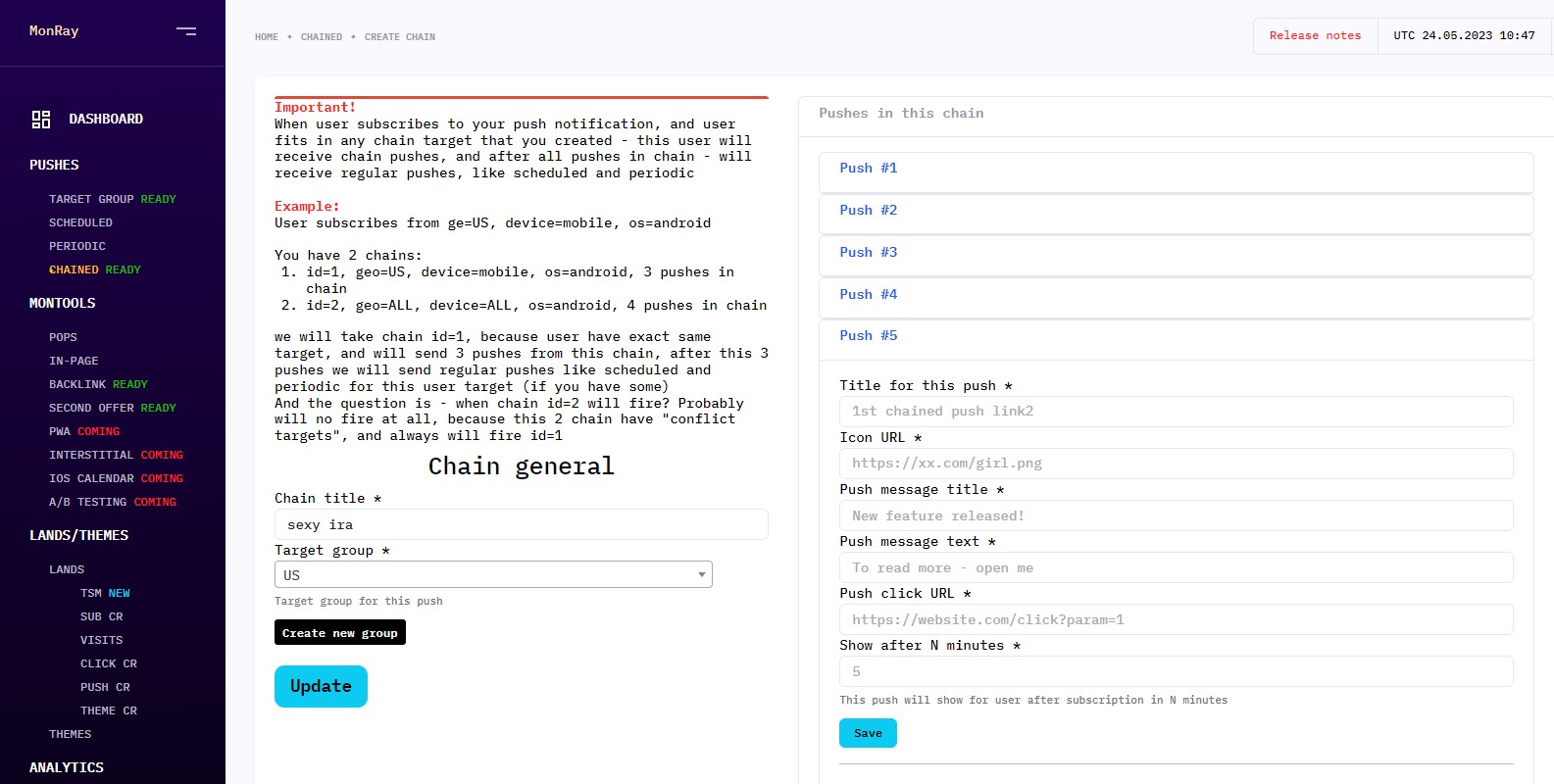 🔵 Statistics: Lands -> Sub CR.
Now it is possible to view the statistics of all lands for a separate period and download them in a CSV file. In addition, you can view the statistics of a separate land for a period, taking into account the results of each day of that period, and also download a CSV file.
Hurry to try new features on the platform!
Any problems? Message our support manager monrays_support to get started today!